The Memphis Room, so called after it was designed and built by Elvis Presley's keyboard player. The large control room is accompanied by a fully wood finished 800 sq ft live room. A rare and luxurious environment in modern recording.
It's a dark and enigmatic mood in the Nashville room where you can soak up the sophisticated nightclub ambience.
Fans of natural light will love this bright and airy production suite with attached isolation booth nicknamed 'Sweden.'
Indulge your spiritual side in the Buddha room amongst vibrant fabrics and fragrances of incense.
Lose yourself in the Secret room adjacent to Studio A Live Room. The Secret Room is ideal for overdubs, editing, and writing sessions.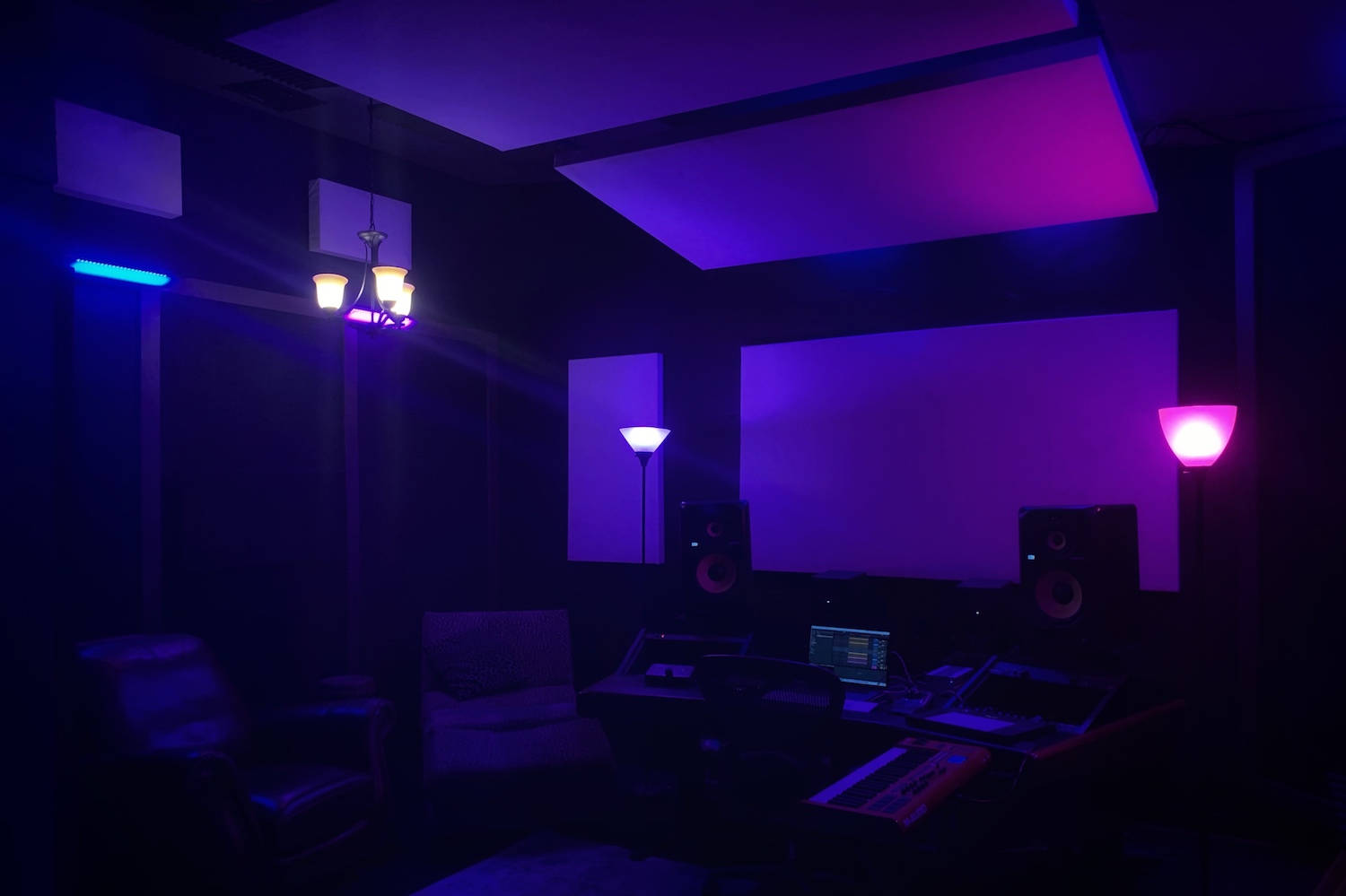 Unleash your darkest urban desires in the Sapphire room.
A great mid sized production suite with dedicated vocal booth.
Relax and go with the island feel of sand and seagrass in Kauai. Inspired by studio manager Mikal's work with Colbie Caillat.
Free your mind in the Psychedelic Room, complete with retro wallpaper, groovy lava lamps and an unprecedented collection of Beatles lunch boxes.